Cripps Pink Apple Tree (pink lady)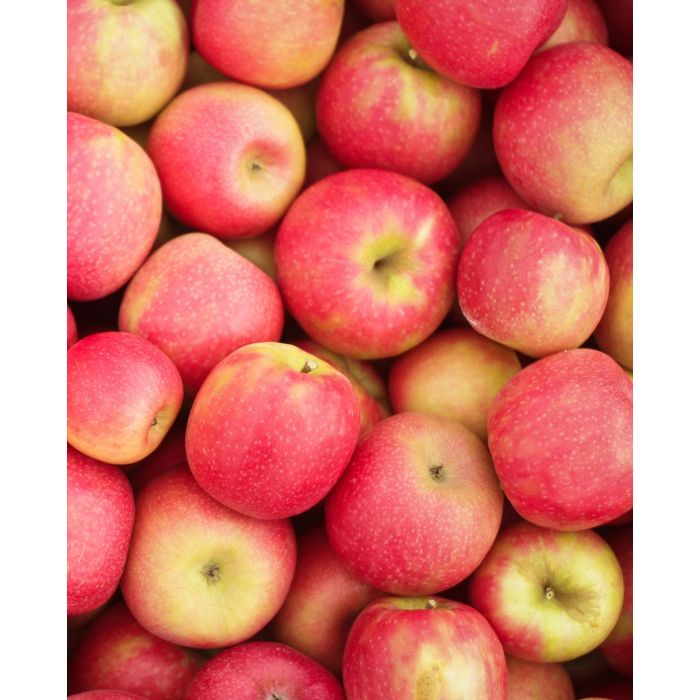 We do not ship to AK, HI, US territorries, Canada or Mexico. We can not ship citrus to TX, AZ or FL.
Find My USDA Cold Hardiness Zone
Enter your ZIP code to identify your USDA Cold Hardiness Zone
The USDA hardiness zones offer a guide to varities that will grow well in certain climates. Each zone corresponds to the minimum winter temperatures experienced in a given area. For best results, make sure that your hariness zone lies within the zone compatibility of the variety that you are considering.
Is This Plant Self Pollinating?
Cripps Pink Apple Tree (pink lady) is self-fertile, but the fruit crop will be larger if the tree is planted with a second tree.
Malus domestica cv. 'Cripps Pink'
Cripps Pink apples (also known as Pink Lady apples) show off a striking reddish-pink blush over a yellow background. The bright white flesh is very dense and resists browning. The distinct flavor is tart with an effervescent finish. This is a divine dessert apple!
Ripens:
October - November
Water Needs:
regular water
Tree Size:
15' height with 15' spread
Pollination:
Self Pollinating
Primary USDA Zone Range:
5 - 8
Secondary USDA Zone Range:
N/A
15' height with 15' spread
Plant 15' away from other trees and buildings
Apples tolerate many soil types, but grow best in well-drained, loamy soil. Apples grow best in full sun where there is cold in winter, moderate summer temperatures, and medium to high humidity. Water regularly, at least weekly. Keep the soil evenly moist, but not wet. Apples benefit from pruning, which is normally carried out while the trees are still dormant in late Winter. Apple trees can live for 100 years or more.