Red raspberries that ripen in mid summer; earlier than other raspberries. Medium sized berries are great for canning and juice.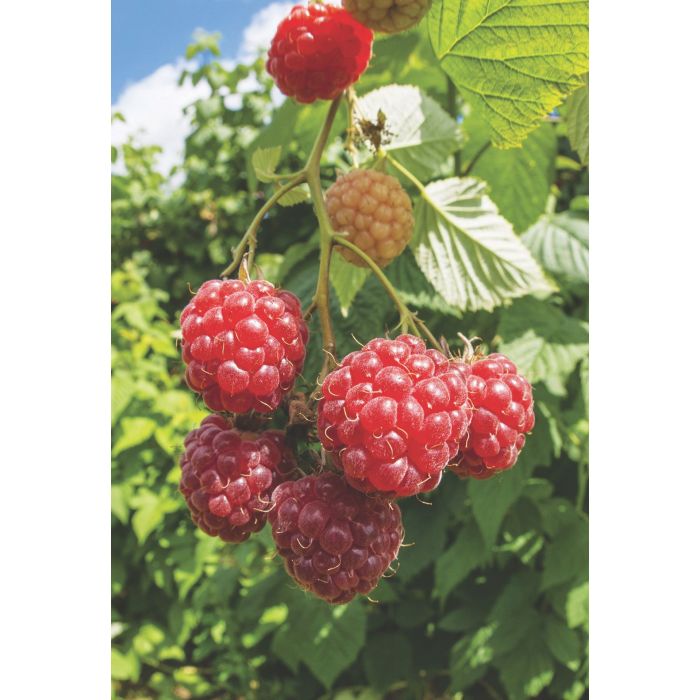 We do not ship to AK, HI, US territorries, Canada or Mexico. We can not ship citrus to TX, AZ, LA, NV or FL.
Find My USDA Cold Hardiness Zone
Enter your ZIP code to identify your USDA Cold Hardiness Zone
The USDA hardiness zones offer a guide to varities that will grow well in certain climates. Each zone corresponds to the minimum winter temperatures experienced in a given area. For best results, make sure that your hariness zone lies within the zone compatibility of the variety that you are considering.
Is This Plant Self Pollinating?
Willamette Raspberry is self-fertile, but the fruit crop will be larger if the tree is planted with a second tree.
Rubus idaeus 'Willamette'
As its name implies, the Willamette likes a slow-warming Spring such as those in the Pacific Northwest. But this variety has been widely planted around the world with great success. You'll enjoy a big crop of tasty tart berries earlier in the Summer than other raspberry varieties. You'll want to fill up on them while they are fresh. But they're also great for pies and pastries, jams and jellies.
Sun/Shade:
Full Sun/Partial Shade
Water Needs:
regular water
Tree Size:
Mature height is 5' - 8' with a spread of 4' - 8'
Pollination:
Self Pollinating
Primary USDA Zone Range:
4 - 9
Secondary USDA Zone Range:
N/A
Mature height is 5' - 8' with a spread of 4' - 8'
Space 2' - 3' in a row with 8' - 10' between rows. Requires support.
Raspberries require rich, well mulched soil that drains well. Adjust pH to 5.6 - 6.2 with the use of an acid fertilizer, sulfur, or aluminum sulfate according to label instructions. Liberal amounts of an acid type compost such as one formulated for Azaleas / Camellias / Rhododendrons mixed with the native soil will help create the proper environment. Never use animal manures with acid plants. Raspberries like sun with afternoon shade in hot climates. Protect the roots from drying out by watering regularly and mulching. Raspberries can produce canes up to 10', so provide a strong trellis.